Our web shop offers you the possibility to order selected parts of our machines as well as components online - simply, conveniently and practically from anywhere. Just a few clicks are enough to keep your Trützschler technology fit for the future.
Start now...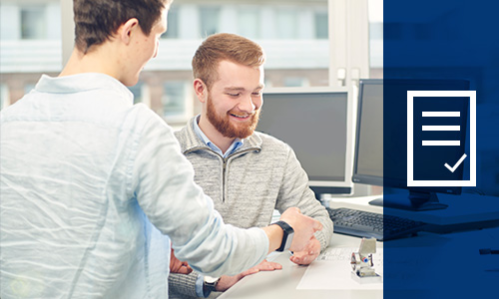 Step one: Register now
To use our webshop, please register first. You will receive your personal access data by e-mail. Use this data to log in the next time you visit our webshop and use its full functionality.
Step Two: Select well-directed
Using your customer number, we have already identified the Trützschler technology you use and included it in the web shop. In the online spare parts catalogue you will therefore only find the parts that match your machine configuration. Alternatively, you can also find the required parts using the search function, e.g. using the article number.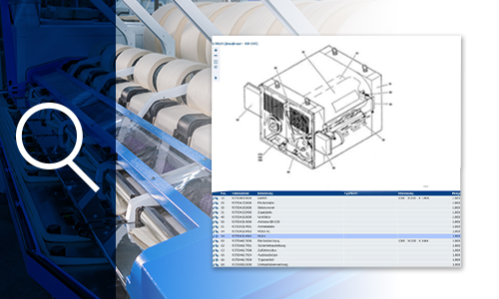 Step three: Detailed information
As soon as you have decided on a product, you will find the corresponding pictures, specifications and information on the detail page. This includes price, weight and stock. With a simple click you can add the desired item to your shopping cart or wish list.
Step four: Keeping the overview
You can view your current order at any time - including processing status. With the start of delivery, you will receive tracking information by mail for delivery tracking. Your order history is also always visible.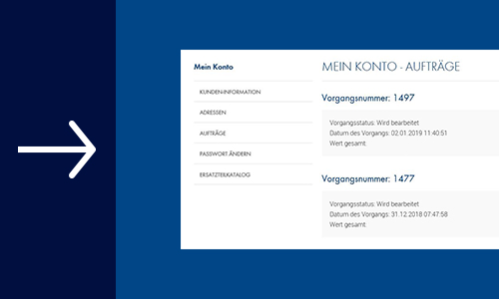 Your opinion is important
We need your support so that we can continuously improve our webshop and tailor it even more specifically to your needs. Please give us feedback about your shopping experience. Praise, criticism, suggestions for improvement - we look forward to your opinion.